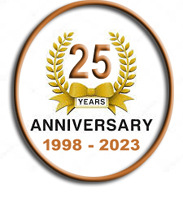 Renaissance is supported by a talented array of professionals representing many decades of seasoned expertise in a variety of business sectors. We believe that producing the best work starts with having alliances with the best people...and we do.
S.A. "Sam" Jernigan is the founder and principal of Renaissance Consultations. She is responsible for client services, directly oversees all strategic marketing planning and programs, and is vitally hands-on in all aspects of the business.
A California native, Sam was born and raised in the Los Angeles area where, at 19, she managed the field office of Assemblyman Bill McVittie (D-65th District) while accomplishing her undergraduate work in Political Science at California State Polytechnic University (Cal-Poly), Pomona. Over the years, she has been retained as paid staff for various political campaigns including serving as media liaison on behalf of a consortium of Northern California tribes for the landmark "Yes on Proposition 5" campaign -- the California Indian Self-Reliance Initiative which legalized tribal gaming in the state, transforming the lives of tribes who had lived in abject poverty for generations on their remote reservations.
Shortly after that electoral victory, she was asked by one of the tribes to step in on short notice and run their casino's marketing department on an interim basis and oversee their $1.2M/yr. promotional program, replacing the two full-time marketing staff who had been fired. For 6 months she did just that -- solo -- fulfilling the staff duties allocated at 80 hrs. per week but billing only 20 hrs. per week. Performing these duties off-site, she achieved record attendance and "drops" (revenue) for the casino during this period while cutting their swollen marketing budget by 6%, resulting in annualized savings of $72K for them. Doing more with le$$ is a key business philosophy of hers.
With over two decades of savvy business acumen, Sam's created and directed a variety of brand development, marketing, and promotional programs on behalf of individuals, authors, and companies in the diverse arenas of book publishing, real estate, financial services, wine, retail products, etc., and has also worked with nonprofit organizations to achieve their marketing/public outreach objectives. These projects have been local, regional, as well as national in scope.
Here's a partial list of our business development accomplishments:
We believe in the value plus power of PUBLICITY and leverage this credibility-building resource on behalf of our clients when viable. Media can be targeted locally, regionally, or nationally (or be industry specific) -- and, good news, the majority of our media wins have been on behalf of first-time authors and other "unknowns." (NOTE: media stats cited reflect the time of booking.)

Creating, launching, and managing numerous [predominantly nonfiction] book campaigns on behalf of author clients -- including landing top-tier national as well as regional print and broadcast media on their behalf (e.g. Elle, USA Weekend, ABC News, NBC News, et al. including acquiring a booking on Oprah for a first-time author).

Facilitated multiple book deals for author clients, including with the mega business publisher, J. Wiley & Sons (represented a contributing author to the "Heart of Healing" anthology"):

With publishing industry expertise dating back to the mid-90s, learn about our broad scope of tailored publishing-related services including providing assistance to those pursuing: a.) a traditional publishing path, b.) help with just one aspect of a book's development (e.g. manuscript development, editing, book layout, cover artwork, etc.) for those who are self-publishing -- OR c.) comprehensive assistance in bringing a new title from inception to publication, retail distribution, launch, and promotion to targeted audiences of readers. NEW: Also offering bespoke Life Journey books created for personal gifting (vs. retail purposes) in capturing, celebrating & preserving yours and/or your family's unique journey.

Conceived and launched a multi-county economic development enterprise, the Northeast CA Counties Film Commission, a 501(c)3 nonprofit. This 16-month long startup project resulted in the generation of nearly $175K in revenue for businesses and property owners within our region (plus sales and hotel tax) -- and additional on-location filming projects were also in the pipeline as a result of our targeted outreach inside the entertainment industry.

Our Advisory Board included filmaker Deborah Moore, formerly the Executive Vice President of New Line Cinema, and producer Lincoln Lageson of Larry Levinson Productions, the primary supplier of movies to the Hallmark Channel.

Read a synopsis of this ambitious (but unfunded) effort to introduce a new economic sector to our region which closed for lack of requisite governmental funding [in following an established model in use with all other nonprofit film offices both here in CA as well as nationwide] -- the economic downturn had too deeply impacted regional municipal and county budgets at the time.

Brokered five celebrity product endorsement deals.
One involved rep'ing "the talent", DeeDee Marcelli (an Emmy-nominated L.A. celebrity makeup artist) for a 12-mo. contract with a high-end skin care company; the other four were on behalf of Yoursphere.com (a kids-only social networking site) in sourcing and securing TV stars from kid-friendly shows plus a Sony/Columbia teen recording artist/songwriter to serve as official endorsers/brand amabassadors. Renaissance handled all aspects of these projects from research, to pitching, through negotiations, contract development, and marketing concept/rollout.




Arranged all marketing and secured extensive Bay area media for a "Fight Night" event featuring boxing legend, "Sugar" Ray Leonard as special Celebrity Guest (top ticket price: $125, event attendance was nearly SRO w/ over 1300 attendees). (photo, right)

A 4-yr. project (via longtime client, LogiCom Project Management) with the pharmaceutical industry's "Partnership for Prescription Assistance" nationwide bus tour which entailed working personally from time to time with celebrity spokesmen, Montel Williams and Jerry ("The Beaver") Mathers, while traveling to over 20 different states in communicating the PPA's mission to elected officials, physicians, social workers, educators, journalists, and disseminating Rx assistance information to the public.

Created online registration portals for three national political conventions and a U.S. Presidential Inaugural on behalf of the event production firm, LogiCom Project Management, a longtime client (this work with LogiCom is always non-political in nature).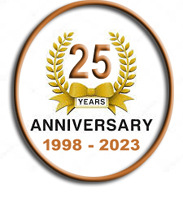 Renaissance Consultations was born in 1998 & raised north of San Francisco in Sonoma County, and relocated in 2004 to the tranquility of California's Sierra foothills, appx. 1 hour east of Sacramento.
Key affiliates are located in Southern California as well as Nashville and Florida to fully service our expanding client base.
e greatly value our clients, and it shows. Be assured, we strive to bring the utmost in integrity, diligence, and resourcefulness to our work on your behalf...
Learn more about how we can be of help to YOU...
Authors, click here...